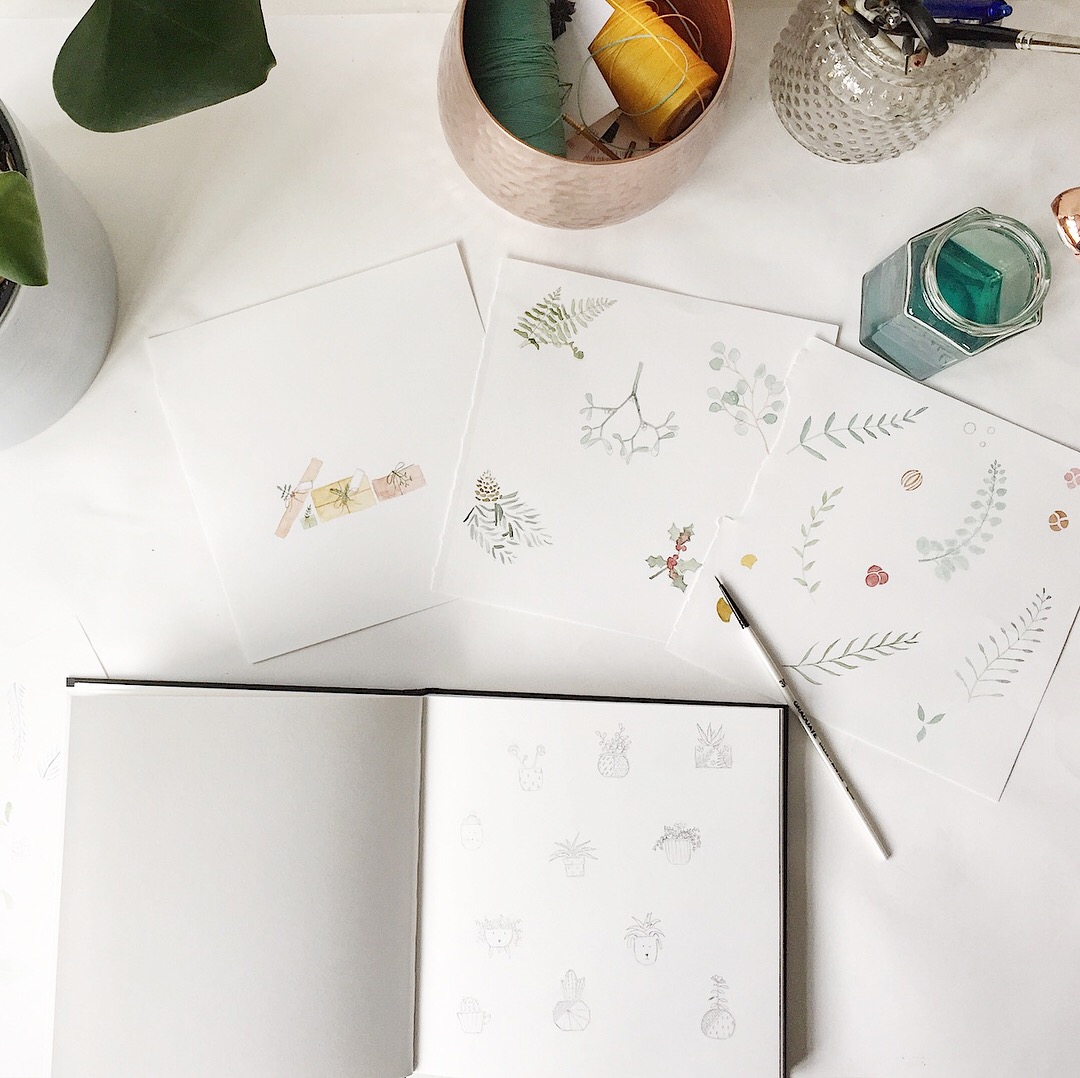 I created Bon Design, as a number of years ago I completed a Fine Art degree where I specialised in painting. Nothing since has inspired or fulfilled me as much as my little business has, being able to create work and the thought of it filling people's homes and lives is a great satisfaction to me.
Bon Design creates handmade, highly detailed prints and ceramics inspiring the botanical in urban life.
My independent small business was created as a medium for calm and clarity; painting and creating pottery is a method of mindfulness, and each piece is created with a sense of peacefulness and is intended to be a beautiful addition to the contemporary home.
I create each print from an original hand-drawn and painted design, each is lovingly edited and printed with a great deal of care about their quality, ensuring that they reflect the original as much as possible.
Each ceramic piece is formed by hand, and painted using fine brushes, the clay is then bisque fired and glazed, then fired again for original (often slightly wonky) homeware and jewellery for the everyday handmade lifestyle.
I would like to inspire people with how mindful and stress-relieving that making can be, and to create a narrative of this sense of calm that relates to the minimalist design of my work and is reflected through the work; creating calm within the home and everyday life.